According to the organisers, the 13th China (Yiwu) International Exhibition on Hosiery, Knitting, Dyeing & Finishing Machinery (YIWU H&G 2012) has become the 'vane' of the hosiery, knitting and seamless industry and as the show goes into countdown period, it is expected that renowned exhibitors from 10 countries and regions, including Germany, Hong Kong, Italy, Korea, PR China, Sweden, Switzerland, Taiwan, Turkey and U.K will gather at the 7600 square metre exhibition area.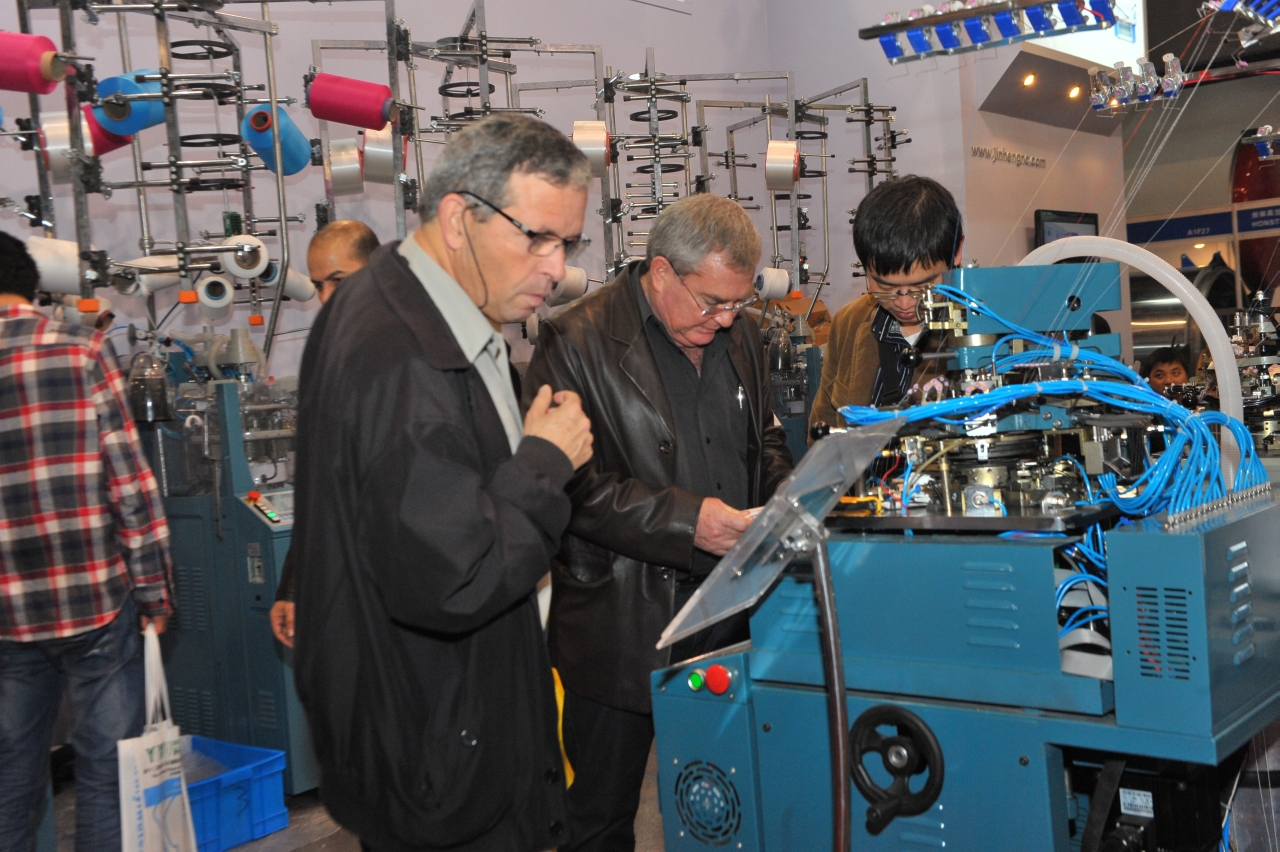 In addition to this, the 2nd China (Yiwu) International Exhibition on Automatic Garment Machinery & Sewing Equipment (YIWU S&G 2012) will be held concurrently with YIWU H&G 2012 to make the total exhibition area of 12,000 square metres. The shows will be held from 27-30 November 2012 at Yiwu International Expo Centre, Yiwu City, Zhejiang Province, PR China.
Organisers say visitors should use their visit to the shows to grasp new trends and developments in the textiles industry, especially in the area of knitting related equipment:
"In recent years, knitting related equipment has been developing towards the directions of energy saving, efficient and shorter logistics process. Although the overall economic development of knitting industry is slowing down, some enterprises have obtained satisfactory result through R & D on equipment."
"There is a huge potential for developing more cutting edge knitting related equipment, including warp knitting machinery, seamless underwear machinery, computerized flat knitting machinery, computerized circular knitting machinery, etc. In global apparel market, there is rising demand for seamless underwear and it becomes a potential growing and fast emerging sector because of its comfortability."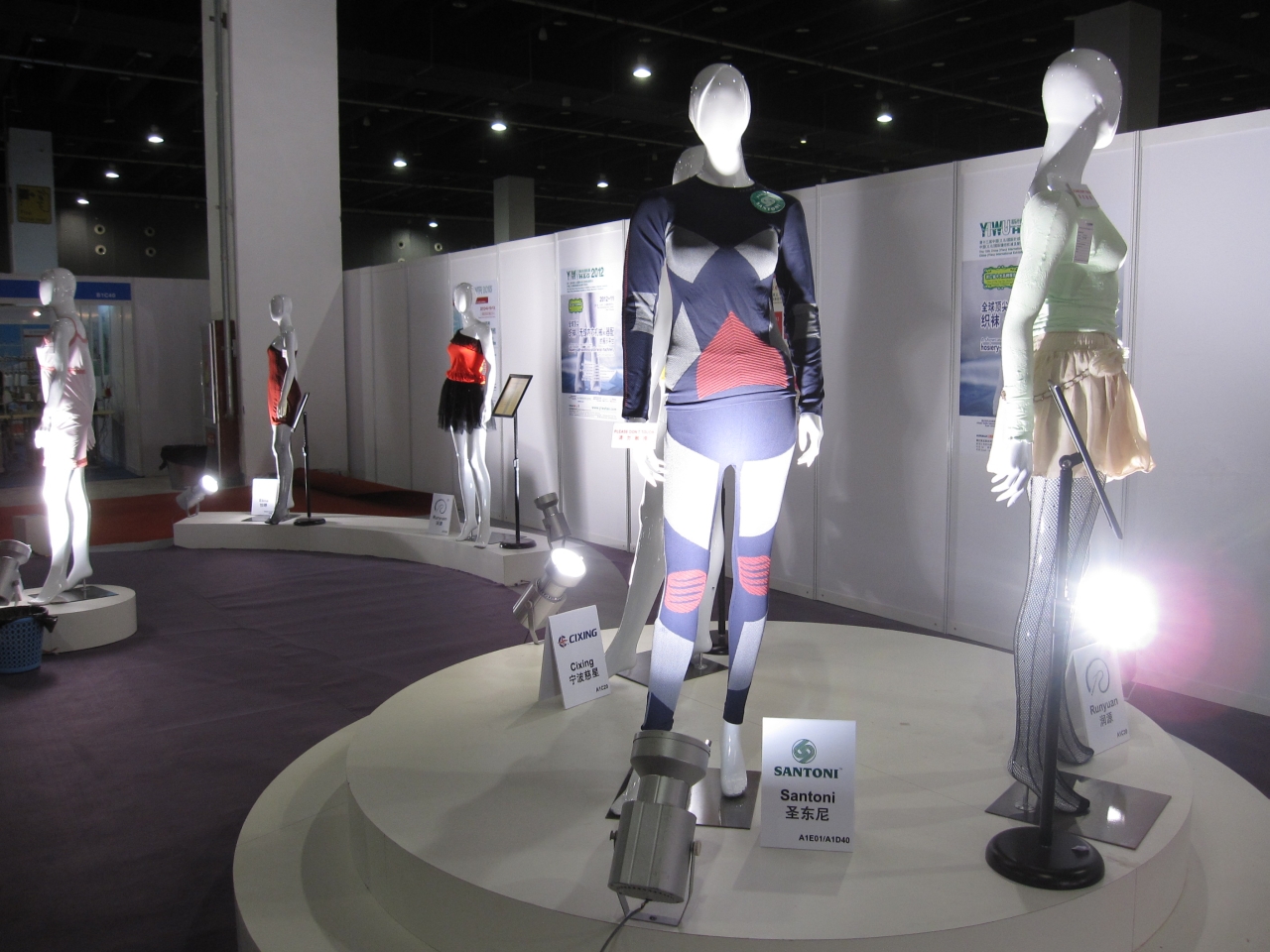 Moving into its 13th edition, YIWU H&G continues to address the industry's needs and development and this year, visitors can learn all about new technology and the latest machinery and equipment from nearly 200 local and overseas exhibitors. A series of concurrent activities will be also held onsite, including:
New product presentation – 'Honeycomb Structure High-performance Fibre with Temperature and Humidity Control'
Future Development of China's Underwear Forum
2013-2014 Underwear Design & Trends Forum
Transforming of China's Clothing Industry & Branding Strategy Forum
Upgrading of China's Garment Industry Forum
These, organisers say, will provide exhibitors and buyers with first-hand information. Besides, the highly recommended 'Knitting Collections Display Zone' will showcase new development direction.
Strong Support by Professional Buyers
Since its debut in 2000, YIWU H&G, China's authoritative exhibition on knitting machinery, has gained strong support and appreciation from industry players. It has been rewarded as one of the top ten exhibitions in Zhejiang Province in 2007 & 2009, and has become a 'must-visit' exhibition every year.
"Industry players aim to catch the latest industry products, information and technological exchange by visiting the show," organisers enthuse.
It is expected that 8,500 professional buyers (local and overseas) will visit and source onsite, including Langsha Group, MengNa Hosiery, China Bonas Group, Shengfeng Group, Zhejiang Zhenhan Socks, Manzi Hoisery, Fenli Group, Yarun Socks, Yiting Knitting, Zhejiang Huinongsi Knitting, Zhejiang Bangjie Digital Knitting, Avontin Underwear and Jinniu Knitting Socks.
In addition, 10 delegations are planning to visit and source at YIWU H&G 2012, including Hanning Hosiery Industry Association, Pujiang County Knitting, Printing and Dyeing Industry Association, Pujiang Clothing Industry Association, Nanjing Women's Clothing Chamber of Commerce, Wenzhou Chamber of Commerce-Ladies Wear Branch, Chendian Underwear Association, Anhui Cases and Bag Leather Chamber of Association, China Yiwu Bag Industry Association, MengNa Hosiery and Zhejiang Manzi Knitting.